In Converstation & Films
P05, P06 and P07 - Caring For Culture, Caring For Country
Fri Oct 4 5:30 PM
Prospectors Hall
General Admission
180 Mins
An inspiring trilogy of events that explores our beautiful natural world, the way we care for it and cultivate it and how that informs our relationship to the land and each other. Attend one session or all three.
In Conversation and Films - 3 Session Pass | 5.30pm - 9.30pm Fri 4 Oct
Session 1 : 5.30pm - 6.45pm
Caring for Culture : The Saltwater Story
+ Q&A
The Saltwater Story – 70 kilometres, 3 days, 2 canoes and 1 incredible adventure (short film and Q&A).
Break : 6.45pm – 7.15pm
First Nation artist
Kev Starkey
Live in the Gold Bar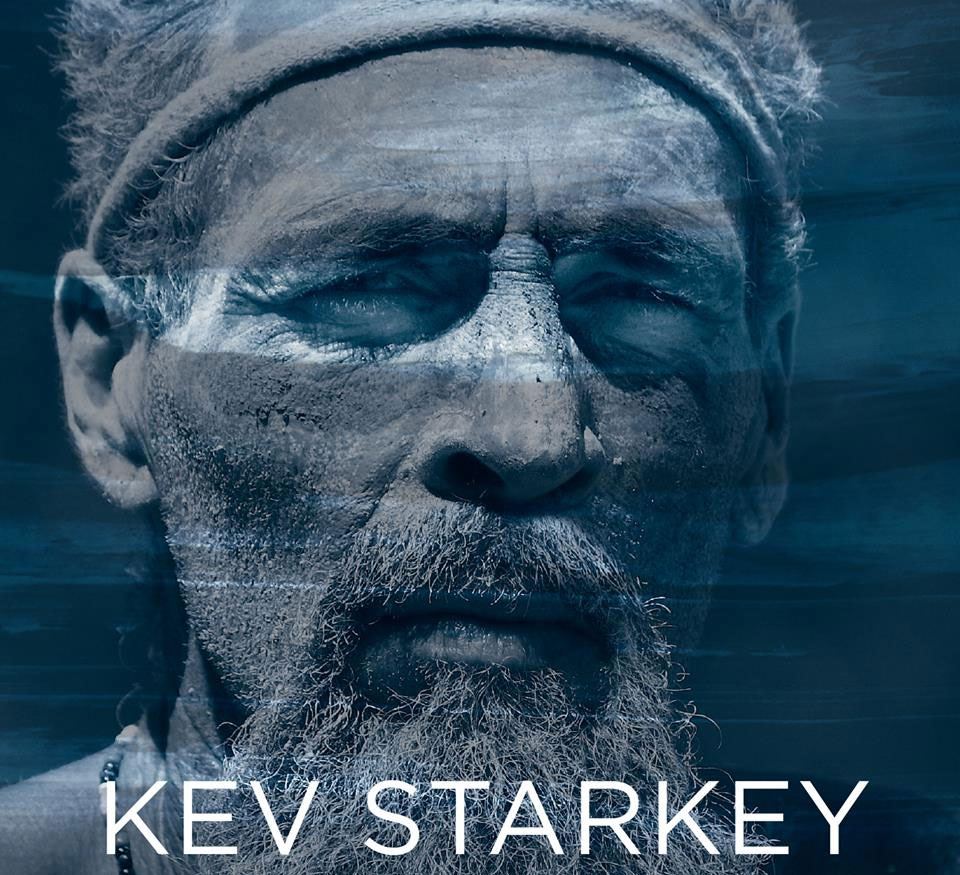 Session 2 : 7.15pm - 8.00pm
In Conversation : Renewed Agriculuture - First Nations Futures
A panel of experts explore renewed agriculture.
Session 3 : 8.30pm - 9.20pm
Caring for Country : Short Form Eco Documentaries
Warburdur Bununu – Water Shield & Saving Seagrass
PROGRAM:
5.30pm Caring for Culture
The Saltwater Story
Jeff Licence |55 min | Australia
The Saltwater Story is a story of connection – between the Saltwater People, between generations, between black and white. It's a story of collaboration – no one makes a canoe alone. It's a story of co-operation - the paddlers must work together if they are to get anywhere in these shark-infested waters. And it's a story of continuance – of ancient knowledge now held by just a few, of ensuring that tomorrow's elders are brought along for the journey today.
7.15pm In Conversation: Renewed Agriculture
Facilitated by our Artistic Director Lydia Fairhall, In Conversation sees a panel of filmmakers, community members and experts gather to create dialogue and engage in critical conversation around an issue close to the heart.
Panelists include:
Leanne Sommer–Project Manager for Sustainable Agriculture, World Wide Fund for Nature Australia Sean Ryan–Executive Officer, Private Forestry Service QueenslandVictor Steffensen (Tagalaka)–Indigenous Firestick Practitioner, filmmaker, artist and traditional knowledge land management consultant
8.30pm
Caring for Country
WARBURDA BUNUNU - WATER SHIELD
Jason De Santoio | 63 mins | Aust.
In the late '70s, Borroloola elders co-produced a landmark film to expose the threat to their homelands from mining development. In 2019, the eco-battle re-ignites. Scott Wurjuki McDinny's grandparents were involved in the making of the documentary, Two Laws (SFF premiered the restored film in 2017), as they stood up to protect their Country against mining interests. Forty years on, the Gulf Country region is in peril again, as the area's sacred waterways are becoming more and more contaminated. Inspired by his forefathers and using ancient song and dance, Garrwa song man Scott is determined to shield his homelands from mining. Director Jason De Santolo follows the trail of the heavy metal pollution, which has made the community's water unfit to drink, fish or swim in.
SAVING SEAGRASS
Gary Hamaguchi | 27 mins | Aust.
An exploration of the priceless environment of Roebuck Bay, Western Australia – the traditional lands of the Yawuru people – now under threat on many fronts. The immense bay is home to dugong and turtles, myriads of migrating birds and countless shellfish. It's also been the food bowl for generations and generations of the Yawuru people. From the intertidal zone to the sweeping sands, it's a complex chain of survival for the saltwater animals and plants. The seagrass on which much of this diverse ecosystem relies is a bio indicator of the state of the environment. Today, the seagrass is disappearing at an astonishing rate and the local community is doing all it can to monitor the worrying trend and raise awareness. The necessity for science and cultural knowledge to unite and save this special place is at the forefront of Gary Hamaguchi's visually sumptuous documentary.
Single session bookings $10 per session - click the session below to book
Session 1 : 5.30pm - 6.45pm
Caring for Culture : The Saltwater Story
+ Q&A
Session 2 : 7.15pm - 8.00pm
In Conversation : Renewed Agriculuture - First Nations Futures
Session 3 : 8.30pm - 9.20pm
Caring for Country : Short Form Eco Documentaries
Warburdur Bununu – Water Shield & Saving Seagrass
Prospectors Hall
Proudly supported by